In small-town Harland Creek, Grace hopes to hide from her past.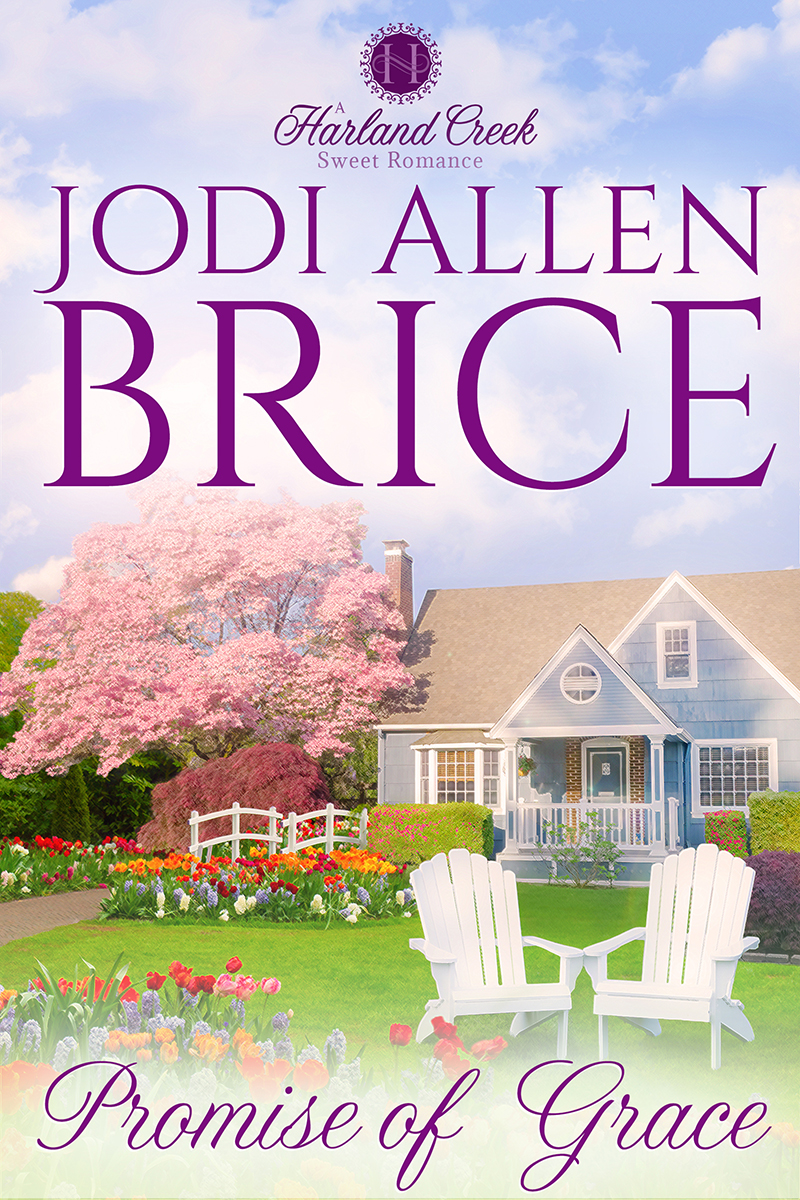 Promise of Grace
Grace Witherspoon's experiences in New York were far from pleasant. To escape a nightmarish ex, she did the unthinkable.
Left everything behind… and ran.
The second Grace enters the sweet little town of Harland Creek, she falls in love with its neighborly ambiance. It is the perfect place to hide... as long as no one finds out who she really is. That seems easy enough to avoid until the local cop starts hanging around trying to make nice. Sure, he is the perfect man and sweetly protective, but Grace is done with men... or is she?
After catching his fiancée with another man, police officer Sloan Jackson decides it's best to focus on crime rather than love. Unfortunately, his match-making sister is convinced Grace is perfect for Sloan. Despite his fear of being hurt again, Sloan's heart softens the first time he lays eyes on Grace. Unfortunately, as the two grow closer, the past comes back to haunt them.
Can their budding relationship withstand the secrets bubbling to the surface? Or will all that's revealed destroy any chance at happiness Grace and Sloan could have had?
**This book was formerly titled LOST WITHOUT YOU and has been rewritten.**