Just when I thought I could take a break from solving murders and sort out my emotions, fate had other plans.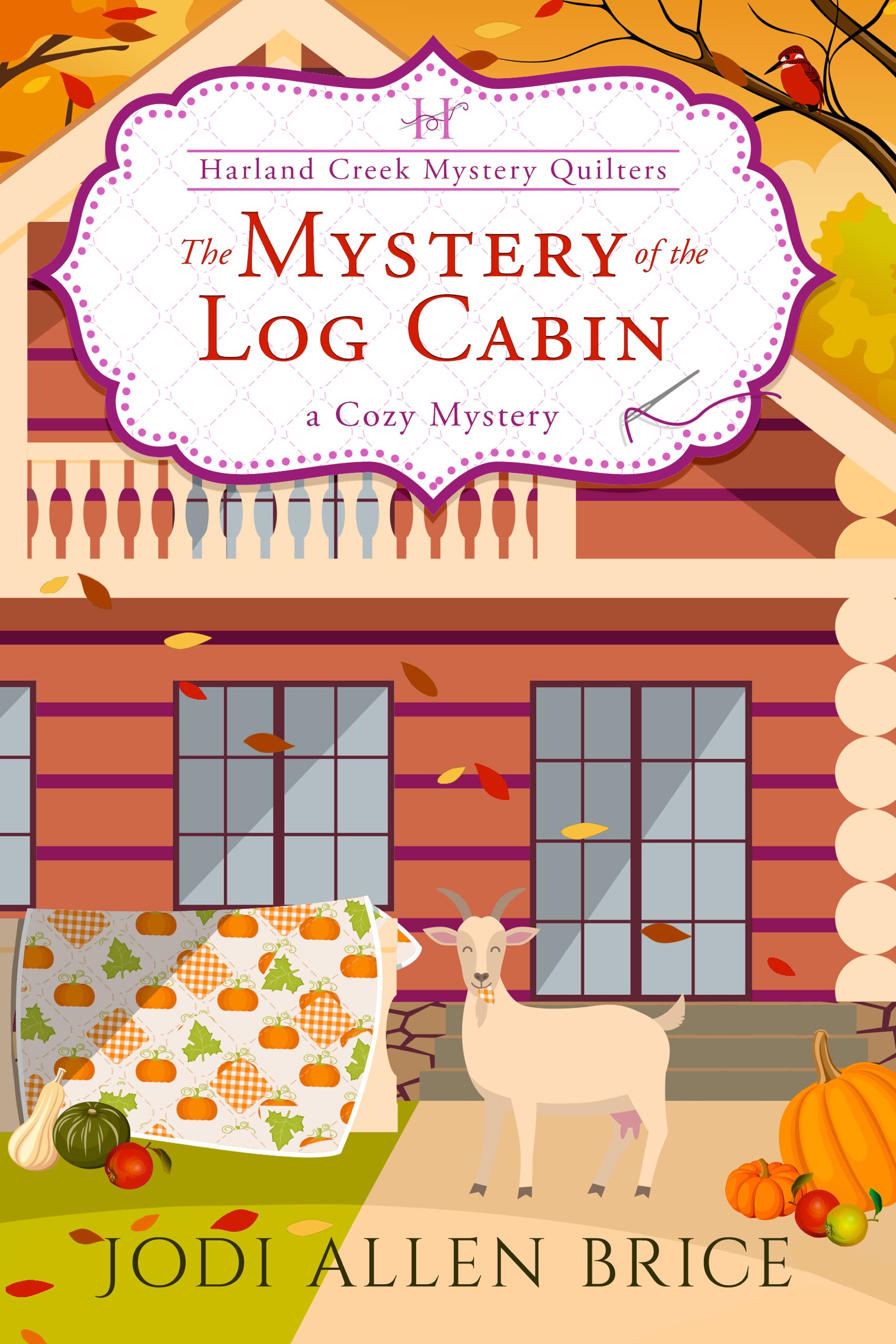 The Mystery of the Log Cabin
Hi, I'm Dove Agnew and let me tell you, it's been a year in the small Southern town of Harland Creek.

Just when I thought I could take a break from solving murders and sort out my emotions, fate had other plans. Dean, my ex-boyfriend and local chief of police, confessed that he still had feelings for me. Unable to resist our emotional connection, we began meeting in secret around town to talk, but our meetings often led to passionate and guilt-ridden kisses.
Dean suggested we escape to his secluded log cabin for some much-needed privacy and to resolve our complicated situation. Hoping for a peaceful getaway, we expected heart-to-heart conversations to make sense of our emotions. However, our romantic intentions were shattered when, on our first night at the cabin, we opened the door to discover Luke Merriweather, a local resident, lifeless on our doorstep with an arrow in his chest.

As the small town's law enforcement struggles to uncover the truth, a cloud of suspicion hangs over certain residents, each of whom becomes a potential suspect.

I turn to my tribe of mystery quilters, a tight-knit group of amateur sleuths who excel in piecing together puzzles, both in fabrics and in investigations. Among them is Petunia, a quirky pet goat with an uncanny knack for sniffing out clues. Together, we must dig into the tangled web of secrets, lies, and hidden motives that lie beneath the surface of our seemingly idyllic small town.

As the investigation deepens, my team and I soon realize that the mystery surrounding Luke Merriweather's death is far more complex than we ever anticipated. Each revelation uncovers long-buried secrets and exposes unexpected connections between the town's inhabitants. As we encounter unexpected twists and threats, we must decipher the clues to unmask the true culprit and bring justice to our community.

In "The Mystery of the Log Cabin," I learn that the line between friends and enemies in a small town can blur, making it challenging to trust anyone.

This cozy mystery will captivate you with its cleverly woven plot, charming characters, and heartwarming friendships, leaving you eagerly turning pages to discover who can be trusted in a town where secrets run deep.