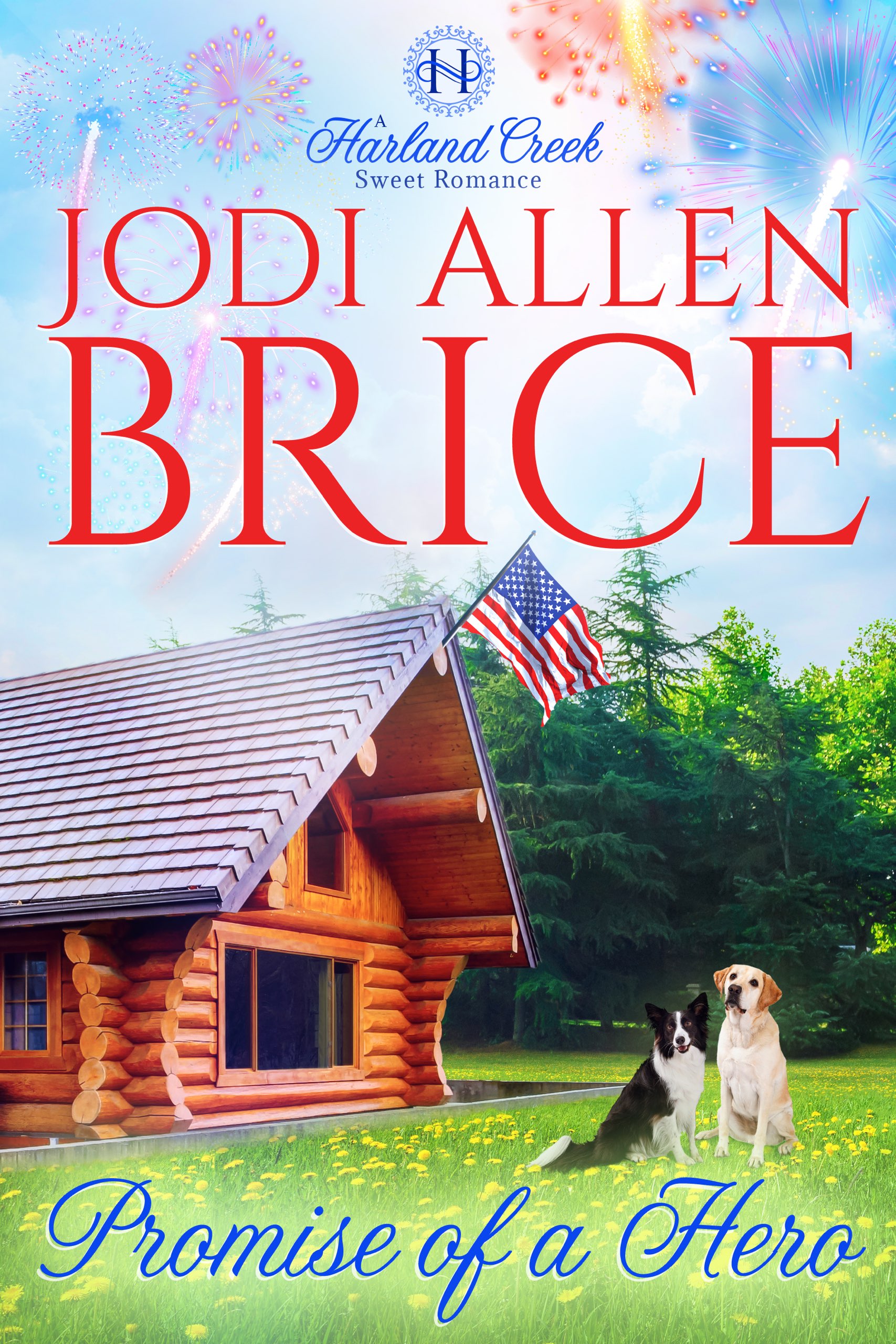 Promise of a Hero
Are you ready for a charming and delightful romantic journey that will leave you longing for more? Join us in the enchanting town of Harland Creek and embark on an unforgettable adventure with "Promise of a Hero" by acclaimed author Jodi Allen Brice.

Felicia Dantry's world is turned upside down when she receives an invitation to her ex's wedding. Determined not to let the town of Harland Creek think she's still hung up on her former flame, Felicia knows she needs a plan. And what better way to save face than to show up with a dashing date on her arm?

Enter Ethan Rodriguez – a retired military hero and the new caretaker of the beloved dog farm rescue. When Felicia proposes an irresistible proposition to be her wedding date, he can't resist the chance to help her out. Little do they know that their pretend relationship will ignite a powerful connection neither of them saw coming.
As Felicia and Ethan spend more time together, their hearts begin to open, and the chemistry between them becomes undeniable. But will they seize this opportunity for love or let it slip away? Can they overcome their pasts and embrace the promise of a brighter future together?

In "Promise of a Hero," Jodi Allen Brice masterfully weaves a tale of unexpected love and personal growth. With her signature blend of heartwarming moments, witty dialogue, and sizzling romance, she captures the essence of small-town charm and the power of second chances.